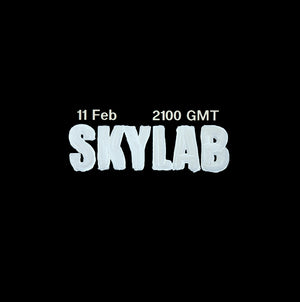 11/02/21 A.B.N. SKYLAB
Tonight A.B.N. showcases two unreleased live recordings from Skylab Sound Systems back to back.
In the shadow of trip-hop's rise in the mid-90s, Skylab was formed as a supergroup of sorts comprising UK producers Mat Ducasse and Howie Bee and the Japanese duo Toshio Nakanishi and Kudo, part of Mo' Wax act Major Force.
Skylab's live experimentation – including guitars, synthesisers, Rhodes, sampling, and live dubbing – provided a counterpoint to the prevalent downtempo hip-hop and electronic music that characterised much of that era.
The broadcast will air a Skylab Sound Systems 1997 live performance which includes Tom Bullock and Tim Love Lee, followed by a 2003 performance. Both recordings were done across a six deck configuration at a turntablism event in Downtown NYC.
Skylab broadcasts live on affxwrks.com at 2100 GMT
An archive of all broadcasts will be available on the A.B.N. Archive the day after release