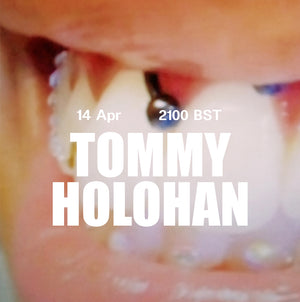 14/04/22 A.B.N. TOMMY HOLOHAN
Tonight A.B.N. hosts Tommy Holohan, a DJ synonymous with pushing the contemporary rave sound in both production and mixing. 
Holohan's intense UK sound with a groove heavy affection has seen his popularity rise from his native Ireland into the rest of Europe. 
Standout releases appear on his own Rave Selekts imprint, his Skull Crushing Techniques series and dreamy banger Iced Out 3D.
Tommy Holohan broadcasts live on affxwrks.com at 2100 BST
An archive of all broadcasts will be available on the A.B.N. Archive the day after release