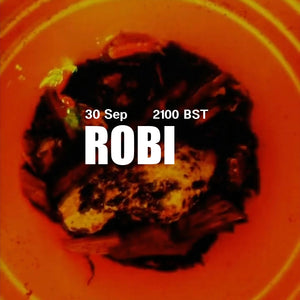 30/09/21 A.B.N. ROBI
Today A.B.N. hosts Robi (formerly Beluga), a DJ, producer and Cosmic Roots Festival programmer who's monthly ambient radio show O.W.S.M. on Balamii is inspired by his experiences open water swimming.
Referencing AFFXWRKS FW21, for this mix Robi dives into modern approaches to ambient sounds combined with traditional esoteric healing minimalism including his favourite Brian Eno piece 'West Bay'.
Robi broadcasts live on affxwrks.com at 2100 BST
An archive of all broadcasts will be available on the A.B.N. Archive the day after release