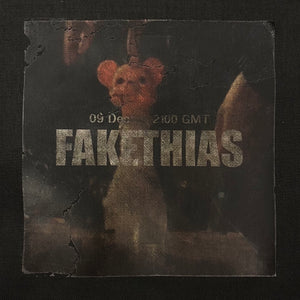 09/12/21 A.B.N. FAKETHIAS
Tonight A.B.N. hosts Mathias Humlen a.k.a. FAKETHIAS, an Oslo-based producer of unrelenting and multifaceted electronic music fusing industrial textures and voice note sampling with psytrance sensibilities.
FAKETHIAS revels in extremes and contrasts searching for harmony in the chaotic, showcased in recent highlights "L'eau repousse les feux agressifs" compilation from Mama Told Ya and the track Defects with Daniela Lalita used to open the Mugler FW21 collection film.
Make sure to listen to Inflated out now on Massive Gain, a label Humlen founded focused on releasing 'highly functional, peak-time anthems.'
FAKETHIAS broadcasts live on affxwrks.com at 2100 GMT
An archive of all broadcasts will be available on the A.B.N. Archive the day after release