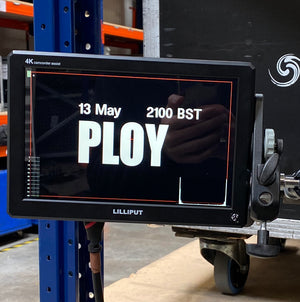 13/05/21 A.B.N. PLOY
Today A.B.N. hosts Ploy, a post-bass producer based in South London. 
With releases on Timedance, Hessle Audio and Hemlock Recordings and with sets for Boiler Room and NTS, Ploy has quickly gained recognition since his first appearance on NTS in 2015.
Inspired by elements of sound system music, industrial, broken beats and organic percussion, today's broadcast features previously unreleased tracks.

His most recent LP 'Unlit Signals', released last year on L.I.E.S. Records, echoes elements of UK dance culture alongside industrial and experimental music. 
Make sure to listen to drum-heavy Molotov and look out for new projects coming this summer.
Ploy broadcasts live on affxwrks.com at 2100 BST
An archive of all broadcasts will be available on the A.B.N. Archive the day after release